Home
»
2016
»
April
»
8
» HELP One of Our Own
---
10:51 AM
HELP One of Our Own
It is not very often that we find ourselves in need of assistance from our readers and MDG family members, but now is one of those times.
One of our own who happens to be a co-host / founder of the MDG All Access Pass radio show, Linda Jean, is in need of our assistance. By no means am I asking for anyone to do anything they are not comfortable with but, if you are reading this far, I'm hoping you will continue to read on.

Anyone that has the joy of knowing Linda personally knows that she has overcome many challenges but yet continues to give and give. Without going into detail of her personal information, I will only say that Linda is on a fixed income due to disability.
Well........as Linda was returning home from a Dr appointment, a deer decided that it was going to try to take Linda out. Thankfully, Linda was not seriously injured, but the same can not be said for her vehicle. Unfortunately, due to her being on a fixed income, she cannot afford full coverage on her vehicle. The vehicle sustained heavy damage including a smashed windshield, roof and fender. The estimate for repairs is more than Linda gets in more than 2 months. Linda absolutely needs transportation to be able to get to and from physician appointments and just to be able to get around.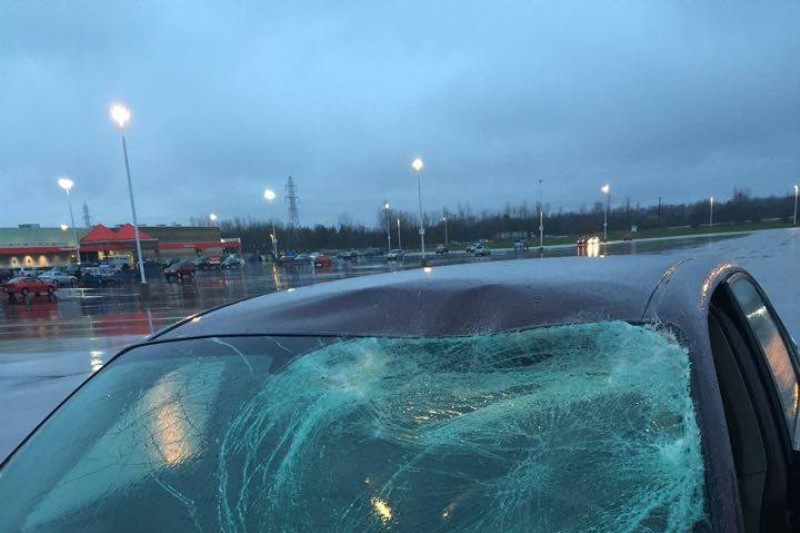 With that being said, Linda will not ask for help as she is the one used to giving and does not want to ask for assistance. Well.....I'm asking for her. I have started a GoFundMe campaign to raise funds to help pay for the repairs. IF you are capable and willing to help, please do. Even if it's as simple as a dollar or enough for a cup of coffee in the morning or the cost of eating out for one day, anything is appreciated. And if you believe in karma, it's always good to get those karma points. To me, it just feels right to help someone. Especially someone I consider to be family.

Again.....IF you can help, thank you. Even if you can't, but you took the time to read this, I still thank you. Normally, we in the MDG family don't ask for anything. Today, I am just asking that we give back to someone that has given so much to so many others.

The GoFundMe campaign and donation link can be found here:
https://www.gofundme.com/8axx4nh6
Views:
608
|
|